Motorists 'lacking basic road knowledge'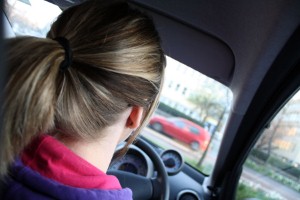 Thousands of UK motorists are lacking in rudimentary highway knowledge, a new survey indicates.

According to figures from the Kia Motors UK Road Signs report, many drivers cannot identify basic road signs or follow simple instructions taught in theory tests.

While 83 per cent of motorists believe they are good drivers, only 52 per cent believe they understand all UK road signs.

Common misunderstandings include confusing the 'dual carriageway ends' sign with the 'road narrows on both sides' sign and misinterpreting diversion route signs.

Over a third (34 per cent) of respondents did not know the national speed limit on single and dual carriageways.

Commenting on the motor industry news, Steve Kitson, involved in compiling the report, advised: "No matter how many years you've been driving, it is always a good idea as a responsible road user to familiarise yourself with the Highway Code."

He added that experience does not always equal knowledge of the road and its laws.

According to Driver and Vehicle Licensing Agency figures, there were around 34 million licensed vehicles in the UK in 2009.