Motorists 'must regularly check tyres'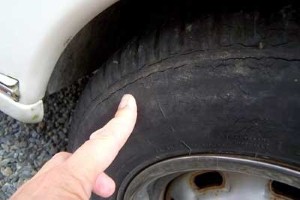 Almost one in eight drivers (12 per cent) in the UK never check the tread depth of the tyres on their car, it has been revealed.

My Tyres reports that tyre safety is possibly the most overlooked form of motor maintenance, despite its vital importance to the reliability, efficiency and safety of a car.

Although the law stipulates that all tyres must have 1.6mm of tread, experts advise that between 2.5mm and 3mm offers a greater level of safety.

Motorists should check their vehicle's handbook for ideal tyre pressure to ensure the greatest possible level of fuel efficiency.

"And finally, if while driving the driver experiences vibration, wheel wobble or discovers patchy tyre wear, then have the front tyres checked for balance," the company noted.

Drivers should also always have a correctly inflated spare tyre that meets all legal requirements, it added.

Research carried out by Michelin last year indicated that under-inflated tyres cost UK drivers a total of £440 million annually.