Motorists 'should prepare for winter'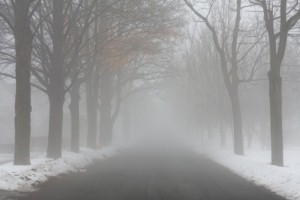 Drivers may be able to overcome concerns about having an accident in the winter months by properly preparing their car for the colder conditions, it has been claimed.

Research conducted for TyreSafe found that motorists' biggest concern was that they were more likely to have an accident because roads are more slippery.

The organisation recommends that drivers can improve performance on colder and more slippery surfaces by switching to winter tyres, which provide better grip and reduce stopping distances in colder weather.

Stuart Jackson, chairman of TyreSafe, said: "Winter weather tyres offer considerable safety improvements for many months of the years when driving conditions are typically cold or damp."

He said the view that such tyres only offer better performance in snow or ice is outdated, as technological improvements have helped to make safer tyres for a range of typical winter conditions.

Aside from fitting winter tyres, vehicle owners can take a number of other precautions to better prepare their car for driving in the colder months. Carrying emergency supplies such as a torch and blanket, as well as a high-vis jacket may help drivers be more comfortable in the event of a breakdown.