New and used car owners urged to make govt take action on potholes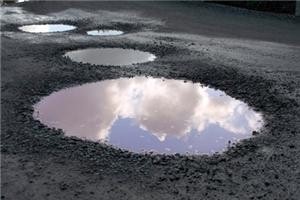 Posted by Sebastian Turkenburg

The government needs to make tackling the problem of potholes on British roads a priority, it has been urged.

Fuel card reseller The Fuelcard Company is calling on the new administration to make the road hazards a priority after findings from the AA showed 14 per cent of motorists have swerved to avoid potholes.

New and used car owners may also be among the 5.5 million Britons who were shown to have slipped on poor road surfaces and encountered a collision as a result.

Marketing director of The Fuelcard Company Jakes de Kock commented: "These results show just how serious the road maintenance issue is becoming for motorists and the government should be making the UK's pothole repairs a priority before another tragedy occurs."

New and used car drivers might find now is the best time to lobby on the issue of potholes as the new government is being formed.

Recently, motoring guru Honest John suggested potholes can be caused by speed bumps as a result of the tremors sent through the ground when vehicles travel over them.