New car drivers to benefit from lower insurance rates?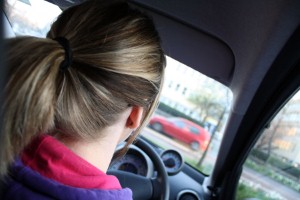 Posted by Craig Salter

Motorists concerned about the cost of insuring their vehicle might be pleasantly surprised by the latest figures showing rates to have dropped.

Many drivers may be looking for ways to save after purchasing a new car, but rising insurance costs are unlikely to be a concern now figures have shown average policy prices to have fallen.

The latest statistics from the AA's British Insurance Premium Index has highlighted the cost of an annual comprehensive car insurance policy fell by 3.2 per cent in the first quarter of this year to £968.26.

This came as a surprise to the firm's director Simon Douglas, who said costs rose during the same period last year, although this is not usually the case.

"Most years we have seen insurers hold their premiums during the first quarter of the year, when there is greatest competition for business. It's when most cars are sold and historically, it's when most car policies are renewed," he commented.

New car drivers looking to save on their insurance can follow a number of measures, such as jointly insuring all their vehicles, driving less and opting for a low profile vehicle that is unlikely to attract thieves.