New cars to display at forthcoming Motorexpo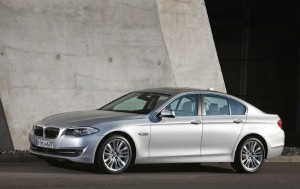 Posted by Craig Salter

The first details of this year's Motorexpo event have been released by the show's organisers.

With numerous vehicle manufacturers set to showcase their new cars at the show, motoring fans might want to drop in on the Canary Wharf event in June.

Free to attend, the show will run between June 7th and 13th, highlighting new cars from marques such as BMW, Infiniti, Jaguar, Land Rover and Porsche.

An increased number of interactive displays are set to feature at the show alongside enhanced test drive facilities and a dedicated Motor Sport Zone where auto fans will be able to catch a glimpse of a number of Le Mans vehicles.

Graeme Carver, Motorexpo managing director, said the show has stood the test of time, despite the recession.

"Unlike any other format of motoring event the Motorexpo is truly a modern style of motor show and one that is loved by both our exhibitors and visitors alike," he added.

Last year organisers said the show attracts businesses and employees during the weekdays and a more mainstream audience at the weekend.