New Citroen C4 'a robust and versatile choice'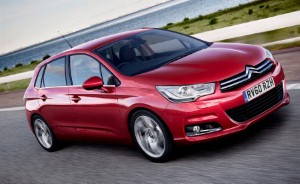 Citroen is readying its new C4 model for launch early next year, with new convenient technologies making it a stand-out car.

Available to pre-order from November 22nd with an 'on sale' date of January 11th, motorists on the lookout for a new five-door hatchback will find that the French manufacturer has created a "robust and versatile" vehicle.

It features a number of gadgets which are unique to the class, with a blind-spot monitoring system, cornering light function, cruise control and Citroen's Innovative eTouch Emergency & Assistance System all available.

Furthermore, the ecological impact of the Citroen C4 has also been reduced, with emissions from just 109g/km, making it one of the most green vehicles in its sector.

Recently, Glenn Freeman, writing for Gulf News, said that the new C4 hatchback marks a return to form for Citroen.

He added that the C4 is a worthy rival to other European and Japanese offerings, and even surpasses some in terms of on-board equipment and looks.