'New Mazda sales generate optimism for the future'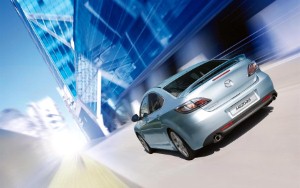 Posted by Craig Salter

Vehicle manufacturer Mazda has announced positive results for the year to March 2010.

From April 2009 and over the first quarter of 2010, the firm achieved operating profits of €76 million (£66 million), potentially as a result of the numbers of people investing in a new Mazda.

Despite a drop in revenues of around 15 per cent because of the difficult sales environment, Mazda states the €76 million figure is €303.2 million more than was achieved in the fiscal year (FY) of 2009.

The firm has voiced optimism for the future and has said it will focus on optimising its forthcoming models and will continue work on its various strategies.

President and chief executive officer at the company Takashi Yamanouchi commented: "The successful completion of each of these tasks will ensure profits in every profit category in the next FY ending in March 2011, and beyond that, it will spur future growth."

The business recently reported it has seen growth in sales in 14 European countries.