New Peugeot sales up by almost a third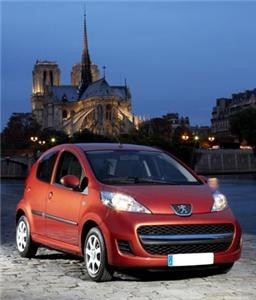 Posted by Craig Salter

Peugeot fans snapped up the brand's models in March, helping the firm post a rise of almost a third in sales for the year to date, figures have show.

Statistics from the firm highlight that Britons picking up new Peugeots last month led to a rise of 31.5 per cent in sales for the year to date and a rise of more than 22 per cent for March alone.

The firm's small car sales were up by 15.4 per cent for the year, taking into account models like the innovative 107 city car and the stylish 207.

"With 200 years of heritage to look back on, a range of highly fuel efficient cars and a range of new models which are fast becoming the benchmark cars in their segments, Peugeot is now clearly on the move," the firm commented.

Peugeot could be set for yet more improved sales figures following the recent launch of a number of models in its Allure range.