New van registrations rose in May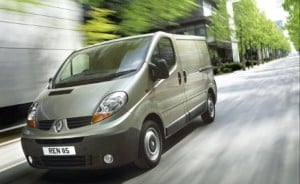 Posted by Sebastian Turkenburg

Last month saw the number of vans registered in the UK rise.

Figures from the Society of Motor Manufacturers (SMMT) have highlighted a massive increase of almost a third in new vans being registered throughout May.

While statistics highlight levels as still being lower than before for the rolling year, the rise of 32 per cent for the month is a positive sign.

"UK van registrations continue to rise," commented SMMT chief executive Paul Everitt.

During May, some 17,025 new vans were registered, with the figure for the year to date standing at 87,131.

The organisation recently reported that new car registrations were also up in May. The figures highlighted a spike of 13.5 per cent in the segment.

Statistics for the total year are expected to slump slightly towards the end of 2010 because of the scrappage scheme's demise, which occurred earlier this year.