New Vauxhall Astra 'a very likeable estate car'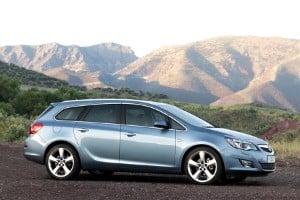 Vauxhall's new Astra Sports Tourer has been given a glowing review, with one auto expert describing it as a "very likeable" machine.

John Simister, writing for the Independent, said that the car, which is manufactured and engineered in this country, looks "rather svelte" thanks to a number of nice changes.

The upper side window line falls more rapidly than the roof, which gives it a fastback profile, while shaping at the rear disguises the fact that this car is an estate, despite it being able to carry a larger cargo than the firm's Insignia.

"This is a good-looking, upmarket-feeling estate car," Mr Simister stated, before going on to pick out the 1.4 turbo petrol engine with SRi trim as the model which "really gels".

Recently, it was revealed that Vauxhall recorded the strongest UK sales of all manufacturers last year, according to figures from the Society of Motor Manufacturers and Traders.