Nissan backs Source London initiative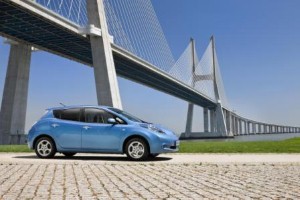 Nissan is providing owners of its all-electric Leaf car with access to charging points across London free of charge as part of a new scheme launched by mayor Boris Johnson.

The Source London initiative has already seen 150 electric vehicle charging points opened across the capital, and the manufacturer is offering all motorists who purchase a Leaf and live within 40 miles of one of the points 12 months' free subscription to the service.

Mr Johnson hopes that as many as 1,300 of the charging points will be available by the end of 2013 in residential streets, car parks and supermarkets.

The company emphasised that those who drive the Nissan Leaf will also benefit from not paying road tax or the London congestion charge.

"Nissan fully supports the mayor's agenda to promote zero carbon emission vehicles in London, which is why we are providing free access to the network for all Leaf owners across the capital," said Paul Willcox, managing director of Nissan.

This week, the Nissan Leaf achieved a five-star safety rating from Euro NCAP following a series of stringent crash tests.