One in three Brits has 'lost parked car'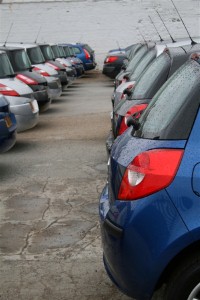 Over a third of British motorists have forgotten where they parked their car, a new survey shows.

According to figures from Parkopedia, 24 per cent of men and 32 per cent of women admitted to not knowing where they'd left their vehicle at least once before.

The statistics show that 55 to 64 year-olds were most likely to forget the location of their motor, closely followed by 18 to 24 year-olds.

Meanwhile, London drivers were shown to be least forgetful, with just 18 per cent admitting to having temporarily misplaced their car.

Christina Onesirosan Martinez, marketing director at Parkopedia, said forgetting where a vehicle is parked can be "very frustrating".

She went on to recommend "simple tips like parking in the same place each time you use a specific lot, writing down the number of the parking bay if available or parking near a recognisable landmark".

Parkopedia helps motorists locate car parks, with 7.9 million spaces in 24 countries listed.