Optimism in the new car market following better than expected first quarter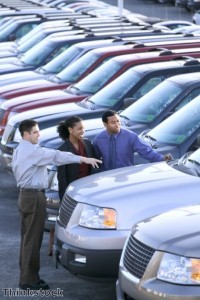 Posted by Sebastian Turkenburg

Figures estimating the forecasts of the UK's car and van markets have been revised following a better than expected first quarter.

The Society of Motor Manufacturers and Traders (SMMT) has put out a new set of statistics on new car and van registrations for 2010.

While car registrations are set to decline in comparison with figures from previous years, a more positive first quarter has led the organisation to suggest the dip could be as small as 3.6 per cent compared with last year.

This year, it is expected that new car registrations will rise by 5.6 per cent.

SMMT chief executive Paul Everitt said: "SMMT's latest forecasts reflect the better than expected results in the first quarter and improving consumer confidence.

"The coming months will be challenging now that the scrappage scheme has ended, but industry remains cautiously optimistic."

He went on to add that the new government should make sustaining the economic recovery a priority.

Last month the SMMT revealed a record rise of 90.2 per cent in UK new car production.