Overloading guidance published for new and used van drivers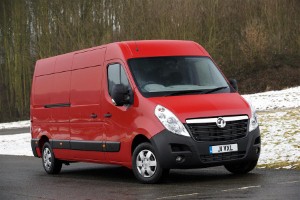 Van drivers concerned about their safety when loading and unloading their vehicles have a new guide to refer to for help.

The Freight Transport Association (FTA) has published its best practice guide to help new and used van drivers improve their safety and achieve compliance.

It cites findings by the Vehicle and Operator Services Agency as revealing that 66.9 per cent of LGVs were in contravention of the loading rate in 2009 and has published the guidance in an attempt to reverse this trend.

"We wanted to fill the void in guidance with meaningful advice based on realistic data to not only improve the safety of drivers and passengers in commercial vehicles, but also remove any legal ambiguities, so that operators know exactly where they stand," commented James Hookham, FTA's policy director.

He added that guidance on the issues offered by the Department for Transport and the European Commission is not adequate and cannot be relied on "as a benchmarking device".

The subject of van compliance and the safe loading of vans were top issues at the recent Utilities and Civil Engineering Conference, which took place in Coventry on June 23rd.