Peugeot 508 delivers a more assertive and powerful car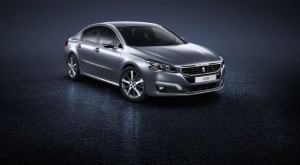 Peugeot has unveiled what it describes as a major "evolution" of its grand tourer in the D-segment with its all-new 508, a model that possesses a discernible "mark of character".

This is part of a wider strategy to design more prestegious cars, and the latest 508 is significantly different to its original predecessor in every single way (first released in 2010).

The French car maker says that this is a seminal period in its 125-year history, going so far as to say that the car is "in a class of its own", a true force to be reckoned with in the industry.

"Its all-road stance, its versatility in use and its environmental performance remain unique in the automotive world," Peugeot elaborated in an official press release.

Noticeable from the outset is the exterior of the 508. It takes on board the elegant design with the "irreproachable build quality" of the original and gives it a much more assertive styling, delivering the kind of character that demonstrates class.

Key to this is the new grille design, which Peugeot noted as being an "essential element" in realising a corporate style that is "more self-assured" and indicative of "greater status".

The bonnet has also undergone a rethink and is now more horizontal, while the rear lamps are also a lot smoother than before, while unique front lamps provide drivers with even greater options in terms of lighting.

Peugeot's approach to its interior for the all-new 508 has all the hallmarks of prestige, as it certainly exudes luxury at its best. Technology also features heavily, delivering the kind of modern gadgets and gizmos required by 21st century motorists.

It comes with a seven-inch touchscreen dashboard that produces a clean aesthetic and a very practical arrangement, ensuring that when you get behind the wheel of the car you intuitively engage with "functionalities" in a safe and effective manner.

"Positioned in front of the driver, the rich and complete instrument panel makes a style reference inspired by that of a precision watch," Peugeot explained. "It is backed up by the Head-Up Display with driving and navigation information in colour, viewed in a retractable smoked viewing screen."

Continuing with the theme of sophistication, "marrying nobility and technology" as Peugeot depicts it, there are numerous systems in place that ensure drivers and passengers benefit from comfort and safety.

This includes keyless entry and starting, automatic electric parking brake, automatic headlamp dipping, quad-zone automatic air conditioning, blind spot sensors and a reversing camera.

Also embedded in the design philosophy of the 508 is the idea of "the connected car". As such, this model comes with a new generation of branded connected services known as Peugeot Connect Apps.

"Due to the ergonomics of the touch screen, the applications developed are easy to access and their use intuitive," the French car maker elaborates. "The driver is provided with practical information in real time, facilitating everyday driving."

The model is available in petrol and diesel. With petrol, you can benefit from two new Euro 6 engines: the 1.6 litre THP 165 stop and start, with a six-speed manual gearbox or the new EAT6, with a six-speed automatic gearbox.

With diesel, the 2.0-litre BlueHDi 150 6-speed manual is one of the best in its segment in terms of engine power (and low CO2 emissions), while the new 2.0-litre BlueHDi 180 EAT6 is just as commendable in both regards.