Peugeot bases racing car on road models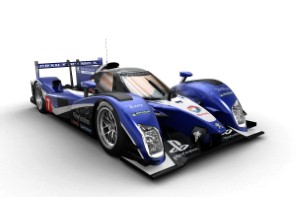 Peugeot has showcased its brand new 908 endurance racing car, which is due to take part in the 2011 Le Mans 24-Hour competition.

The car has been built with all of the technical regulations of the race in mind and was originally called the 90X, but will instead be known as the 908, despite its differences to the existing racing model of the same name.

Peugeot director of marketing and communications Xavier Peugeot said the racing team will be hoping to maintain its 2010 cup-winning performance into this year.

"At Peugeot, we have always sought to associate our commitment to motor sport with the real world and with our model range. [The new car] mirrors the modernity that is clearly visible in the new 508 and the recently announced new 308," Mr Peugeot commented.

The racing model reportedly shares the same engine technology as Peugeot's HDi diesel road cars.

Yesterday (February 7th), Peugeot unveiled the all-new Peugeot 308, due to reach UK dealerships in May this year after debuting at the Geneva Motor Show next month.