Peugeot launches predictive servicing system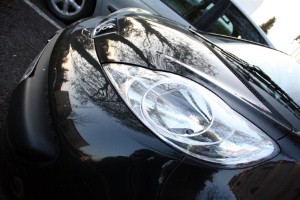 Peugeot has launched a new predictive marketing tool that could be beneficial to its customers.

Provided by its dealer network, the system is the manufacturer's latest drive to boost aftersales and improve customer satisfaction.

Developed in conjunction with US firm Polk, the CRM system extracts invoice data on a daily basis in order to identify vehicles that may need servicing.

From this profile the program then establishes when it is best to contact customers about possible checks to their vehicle.

David Higgins, director of parts and service at Peugeot UK, said: "Along with electronic vehicle health-check tools, Polk will help Peugeot dealers increase and optimise workflow through their service facilities and assist actions to deliver first-class customer satisfaction."

Mr Higgins added that the system could help ensure that every customer's aftercare experience is a good one.

Peugeot recently released its Just Add Fuel calculator, aimed at helping customers compare their current motoring costs with the potential cost of running a vehicle through the company's Just Add Fuel financing scheme.