Peugeot RCZ wins top design accolade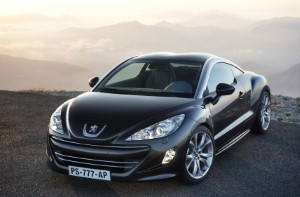 Posted by Craig Salter

The latest RCZ model from Peugeot has won a top design accolade at a fleet vehicle event.

Taking the Design of the Year accolade at the 2010 Fleet World Honours, the Peugeot RCZ sports coupe was voted into the top spot by an expert panel of judges.

Editor of Fleet World Steve Moody commented that the model marks a new era for the brand.

"The double-bubble roofline, aluminium roof arches and feline look at the front end suggest a new confidence at the French marque," he added.

Peugeot has scooped a number of awards recently, with the RCZ also being named Diesel Car magazine's Sports Car of the Year.

Other accolades have included MPV of the Year at the What Car? Awards for the Peugeot 5008, which also took the same title at the Diesel Car magazine's awards.

Peugeot is celebrating its 200th anniversary this month and announced its sales were up by 21.6 per cent last month.