Peugeot to unveil new concept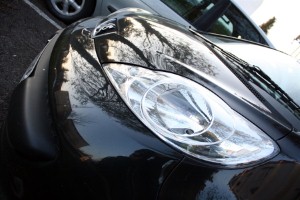 Peugeot is poised to unveil its new concept car to the public this month.

The name of the small city car is yet to be revealed, but three images have been released online which show plans for the concept vehicle.

Following the SR1 sport and the recently-revealed Peugeot 508, the new concept will be revealed in full to the public on September 21st with an advertising campaign.

According to Auto Express, the model will not be showcased at the Paris Motor Show but could be a feature at its Champs-Elysees dealership during the show.

A short post on the manufacturer's website states: "See you on September 21st 2010 for strong emotions."

In related news, Macklin Motors will open a new Peugeot Dealership in Dunfermline today (September 10th).

Commenting on the new Peugeot concept, Macklin Motors regional director Gordon Close said: "I'm looking forward to see what Peugeot unveil on the September 21st. It's certainly set to cause quite a buzz in the industry."