Prices for used vans tumble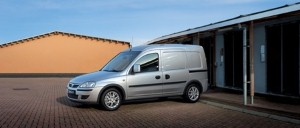 Posted by Craig Salter

Drivers thinking of investing in a used light commercial vehicle (LCV) might want to do so while prices are low.

Recent findings from British Car Auctions (BCA) have shown that values for the models declined last month by almost five per cent, equating to a reduction in price of £227 on average for used van buyers.

Nearly-new van values dropped by 4.9 per cent, while average fleet and lease prices fell by two per cent.

Duncan Ward, BCA's general manager for commercial vehicles, commented that the decline "may come as a surprise to market watchers, but we are now entering that period of the year where prices have tended to slow".

Despite the tumbling prices, used van values are still ahead of last year's figures by almost a quarter, or £871.

The firm also recently revealed that prices for second-hand cars have also fallen, by an average of just over £200.