Prices Reduced for New Citroen E-C4 Following Updates to EV Grant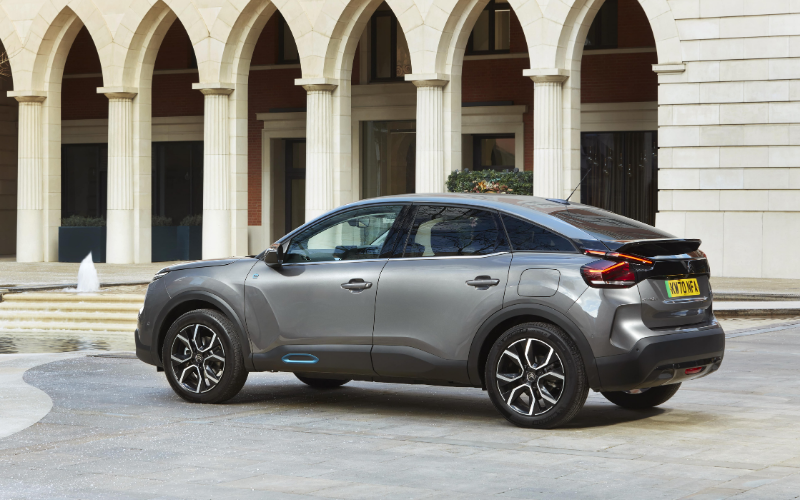 Citroen has reduced the pricing for the New e-C4 to ensure customers can still qualify for the Government Plug-in Car Grant.
Last week, the government announced changes to the Plug-in Car Grant scheme, with drivers now able to claim only £2,500 for electric vehicles on cars priced under £35,000.
This change meant the full Citroen e-C4 range would not qualify, and so the brand has made reductions to its pricing in line with its 'Fair Pricing' strategy and to enable drivers the chance to still benefit from the Electric Vehicle Grant.
Eurig Druce, Citroen UK's Managing Director, said: "We were disappointed to hear the news that the support for consumers to make the switch to a low emission vehicle had been reduced. For this period of transition to be a success and for electrification targets to be met, both the industry and consumers need clearer long-term guidance and support on how we will get there. That said, I am proud that Citroen UK's policy of 'Fair Pricing' ensures that consumers will continue to be able to benefit from the full Government Plug in Car Grant when purchasing their new e-C4."
Prices for the New e-C4 now range between £30,895 to £32,495 and customers will be able to enjoy a variety of standard features including LED headlights, 18-inch alloy wheels, 10-inch high-resolution touchscreen with Apple CarPlay and Android Auto, Citroen Connect Nav with TomTom Live Services, Active Safety Brake, Lane Keeping Assist and rear parking sensors.
Drivers will have three trim levels to choose from – Sense Plus, Shine and Shine Plus – each qualifying for the EV Grant and delivering an all-electric range of up to 217 miles. Charging is super easy too and takes as little as 30 minutes to reach 0-80% charge.
The New Citroen e-C4 is now available in our dealerships. For more information or to make an enquiry, visit us online or call your local Bristol Street Motors Citroen dealership today.