Renault debuts Koleos SUV at Beijing Motor Show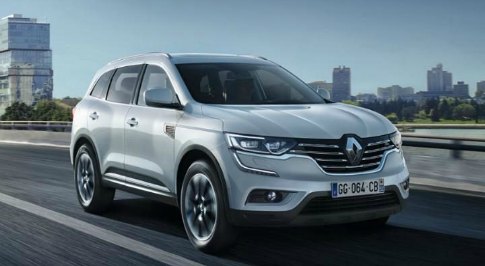 The Koleos is back once again, as Renault draws back the curtain on their large SUV at the Beijing Motor Show.
Built on the CMF D/C platform shared with the Nissan X-Trail, as well Renault's Espace, Talisman and Kadjar, the large SUV will come with two petrol and two diesel engine options, ranging between 128 and 173bhp. These engines will be mated to either a six-speed manual gearbox, or Renault-Nissan's X-Tronic CVT gearbox.
The Koleos is available in both front and all-wheel drive, with the all-wheel drive model able to switch between drive modes as needed. Departure angles of 19 and 26 degrees have been promised by Renault for the FWD and AWD models, respectively. The overall size of the Koleos has increased, too, with Renault claiming it to have 'record breaking interior space'. The car is the longest SUV in its class.
The Koleos will be sold around the world, beginning in China towards the end of 2016, and arriving in Europe in early 2017. It has been estimated that pricing will begin around £23,000.