Renault launches Wind Roadster competition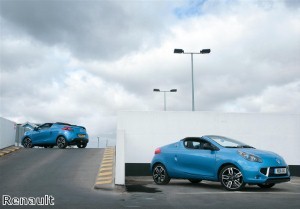 Renault has launched a campaign to promote the sale of its new Wind Roadster model.

Entitled 12 Seconds to Strip, the initiative encourages internet users to record themselves stripping down to a single layer of clothing in 12 seconds, the time it takes for the car's innovative roof to open and close.

The company states that the winners of the competition, who will take home a Wind Roadster worth £17,350, must stand out from the crowd by their choice of attire or location.

Open until the end of September, the competition will be judged by a UK panel and entrants can upload videos via a new campaign website.

Commenting on the new car, Renault UK marketing director Phil York said: "[The] Wind Roadster is unique in its class, so we wanted an ad campaign which broke away from the norm, yet mirrored its attention-grabbing style."

Mr York added that he hopes the promotional scheme will "capture the imagination" of the public.

The limited edition Wind Roadster Collection features red and chrome dashboard inserts and carbon leather upholstery.