Renault records successful first quarter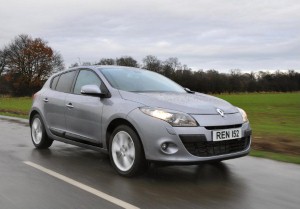 Renault has proved a popular motor brand among drivers in Europe so far this year, figures released by the firm indicate.

According to the manufacturer, it sold 692,607 units across the world in the first quarter of 2011, a six per cent year-on-year increase.

Supported by the popularity of its Megane and Fluence ranges, the company saw sales rise 33 per cent in Europe.

On top of this, global automotive revenues rose 15 per cent thanks to strong sales and an improved product mix.

Carlos Ghosn, Renault chairman, said: "The first-quarter results are good, lifted by stronger markets and our good international sales performance."

The company recently showcased its Kangoo Van ZE and Fluence ZE Saloon at the Fleetworld Electric Vehicle Showcase at the National Motorcycle Museum in Birmingham last month - two new models that could further boost sales for Renault due to their efficiency and eco-friendly design.