Richard Hammond's Mid-Life Crisis: The Ford Ranger Raptor as a Business Pick-Up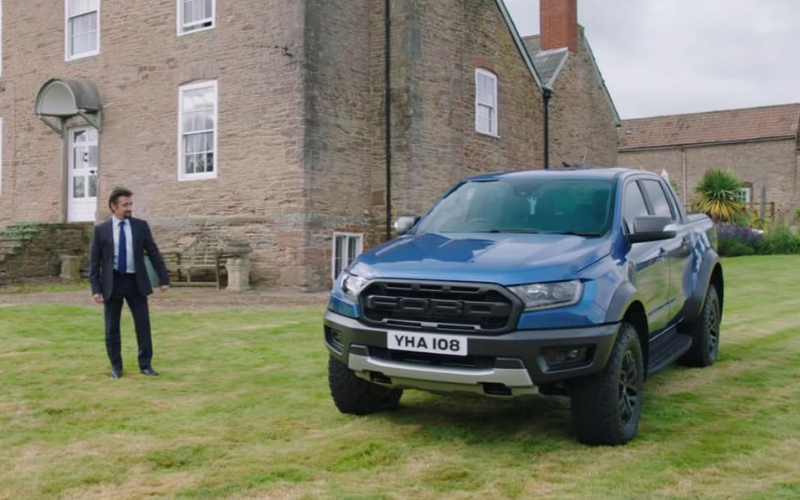 Richard Hammond is turning 50, and to mark this milestone, he is putting the Ford Ranger Raptor to the test.
The former Top Gear star is celebrating his mid-life crisis with the Ford Ranger Raptor, exploring how it can fit into a range of lifestyles, including business and family life.
Throughout his career, Hammond has driven some the world's fastest supercars, raced the most advanced superbikes and even flown across the country in his very own helicopter.
But what's his experience with a pick-up truck?
In this 3-part series, Richard Hammond showcases how the Ford Ranger Raptor can adapt to any lifestyle. With the Raptor, Hammond admits: "I can satisfy my inner child and still do grown up things, go about my business."
In the first episode, Hammond is off to a work conference, but of course, an off-road detour must be made to really unleash the Raptor's capabilities...
Watch Episode 1:
Why the Ford Ranger Raptor is Great for Business Lifestyles
No matter what type of business you work for, the Ford Ranger Raptor will adapt to your environment and business needs.
Read on to find out how this pick-up truck can tackle the 9-5 life, as well as becoming the hardest grafter on a construction site.
Office Work Lifestyle
When you swap harsh terrain for well-kept tarmac, the Ford Ranger Raptor still delivers a first-class performance.
The 2-litre bi-turbo EcoBlue diesel engine installed in the Raptor enhances power and reduces emissions, delivering an efficient drive without compromising on performance. With 500 Nm of torque, you'll be quick out the starting blocks at roundabouts and traffic lights, making inner-city driving quicker and easier.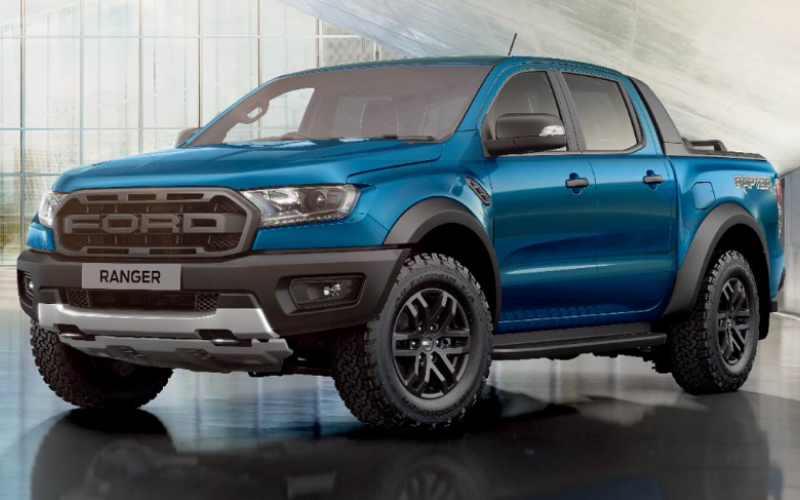 Tech-wise – it's designed to keep you connected and on the right track to make sure you meet your business schedules.
You can avoid the morning rush-hour with live traffic updates sent straight to your in-car navigation system, and you can connect up to ten devices to a Wi-Fi hotspot to keep on top of emails whilst you're on-the-go.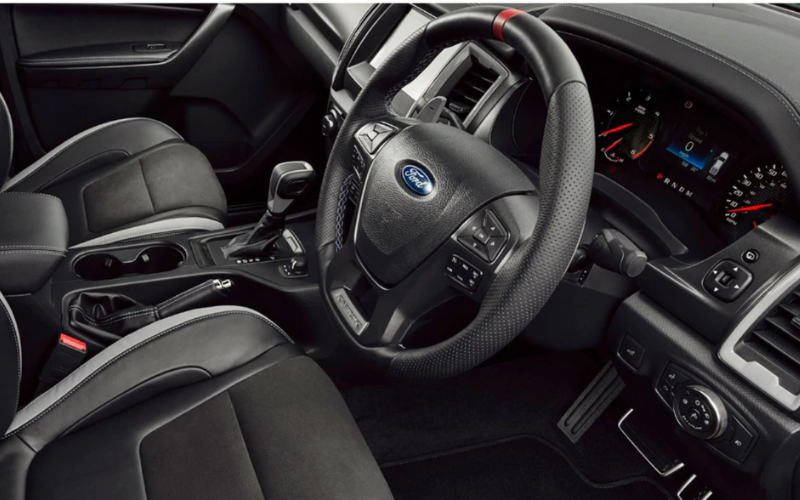 With the business life, comes the business luggage and the Raptor is fully-prepared to carry your load for you. Briefcases, laptops, suit attire, travel mugs... the Raptor features many functional storage holders to keep your business equipment safe, secure and packed neatly away to avoid the cabin becoming too cluttered.
Construction Work Lifestyle
When you need a colleague to pull their weight, the Ford Ranger Raptor won't let you down.
Built like a machine with the strength like no other, the Raptor is the ultimate workhorse and can help drive your business to new successes.
The pick-up box can carry the tools of your trade and features functional components to help keep your cargo safe and secure, including sturdy tie-down hooks and an integrated load rest.
For extra peace of mind, the tailgate can be locked and unlocked manually, for added security to keep your equipment and business safe.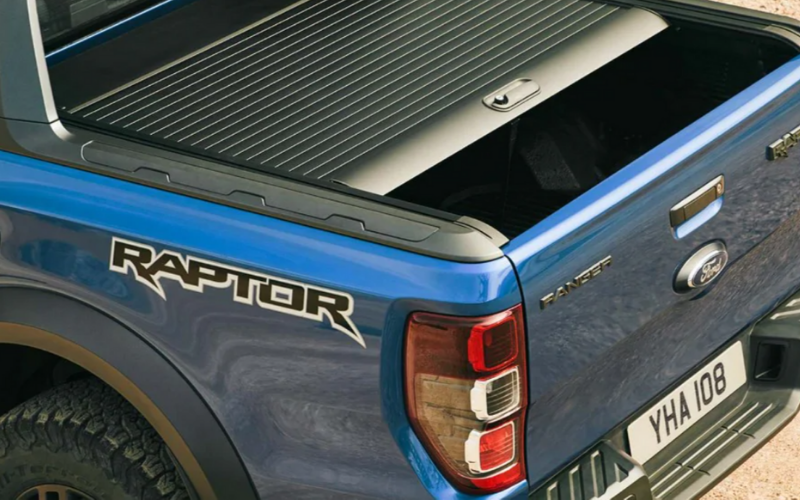 No matter where your next job takes you, the 33-inch, all-terrain tyres will take you where you need to go, in comfort and at ease, and that's what makes the Ford Ranger Raptor one of the best pick-up trucks for commercial businesses.
So, if you want to stand out at the office or add a new workhorse to your team, the Ford Ranger Raptor is the pick-up truck you need, and what better time to purchase then now!
Ranger Raptor is now available with 0% APR representative finance on Ford Options and Ford Acquire. But hurry - limited time only!