Sales of new Ford Fiestas top a million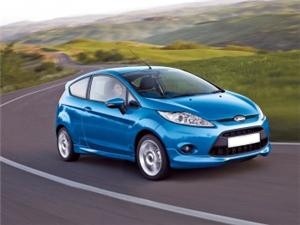 Ford has sold one million of its next-generation Fiesta models in Europe, the manufacturer has announced.

The landmark was reached around two years after the launch of the updated car, with almost a quarter (24 per cent) of the new Ford Fiestas being sold in the UK.

Ford reports that 74 per cent of drivers purchasing a Fiesta opted for mid or high-range models, while 70 per cent favoured the five-door option.

"Available in three and five-door body styles and a range of fuel-efficient powertrains, the Ford Fiesta shot up the sales charts to become the best-selling car in the UK in January 2009, regularly challenging Ford Focus for the top UK leadership position," the company commented.

It also noted that vehicles with automatic transmission now accounts for around ten per cent of Fiesta sales.

The model meets the highest safety standards in Europe, the US and China.

Ford is releasing an image from its photo archives every week throughout 2011 to celebrate its centenary year.