Scorpion releases exhaust system for Mazda MX-5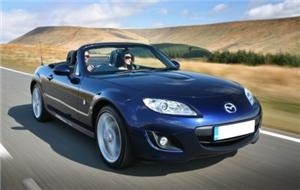 Exhaust manufacturer Scorpion has released a new system for the latest generation of the Mazda MX-5.

Achieving a power boost via improved gas flow, the exhaust could appeal to open-top enthusiasts since it has a rasping tone reminiscent of the classic Lotus Elan sports model.

The product is fully road legal due to its 200 cell sports catalyst and is available as either a cat back 63mm system or a full tubular manifold system that replaces the factory exhaust entirely.

Priced at £499.95 or £699.95 including VAT, the Mazda MX-5 modification might interest customers in search of a new car.

Each of Scorpion's systems is handmade at the company's UK factory and features a laser-cut flange to achieve a perfect gas seal.

The tailpipes include twin 90mm Daytona-style stainless trims.

First launched in 1989, the Mazda MX-5 is a multi-award winning model available in soft top and roadster coupe versions.