Seat Leon boasts advanced technologies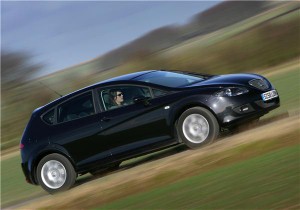 The all-new Seat Leon is an ideal model for trainee mechanics looking to hone their skills, the Spanish manufacturer has claimed.

According to the firm, the Seat Leon 1.9 TDi is a particularly valuable model for learners, since it features well-designed, advanced technologies.

While mechanics often learn the trade using old models that have been taken off the road, Seat argues that the Leon is perfect for the task, since it boasts ABS braking, multiplex wiring, air conditioning and digital diagnostics.

Commenting on behalf of Seat, David Ardern said: "We are totally committed to training and development and our apprenticeship programme, which sees young technicians train on the job at our dealerships across the country, is recognised as one of the best in the industry."

The Seat Leon is available in six trim levels - S, SE, SPORT, FR, CUPRA and CUPRA R.

In related news, Seat unveiled its new all-wheel drive Alhambra model at the Geneva Motor Show last week, boasting a 140 PS 2.0 TDI powerplant and six-speed manual transmission.