SEAT to Reveal New Ateca on June 15th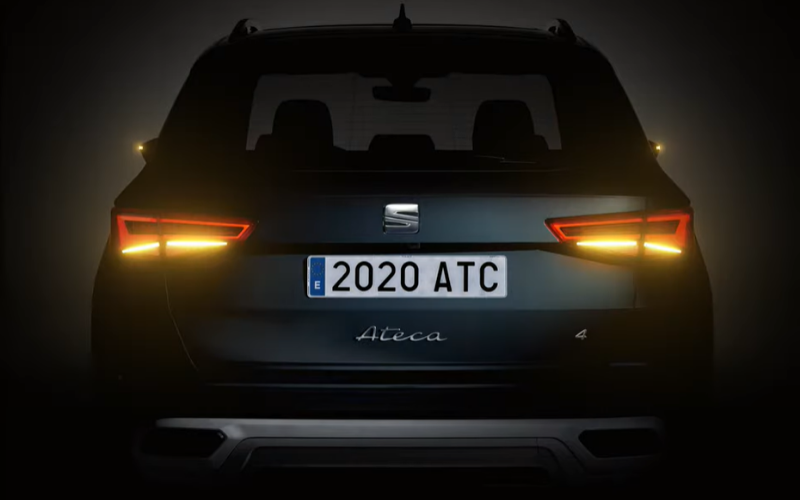 The New SEAT Ateca is to be unveiled on Monday 15th June, at 9:00 BST.
With over 300,000 sold globally since its release in 2016, and with 35,753 purchased in the UK, the Ateca has been a huge success and the new one promises to be even better.
It has had a major makeover; from technology upgrades, design improvements, and enhanced engine efficiency, everything about the new SEAT Ateca has been refreshed to add further appeal. But, as expected, SEAT hasn't released much on the new model just yet. However, one thing we are sure about is if you think the current Ateca is good... wait until you see what the new one has in store!
Here's a little teaser...
The current SEAT Ateca is already a leading mid-sized SUV, boasting a muscular exterior and spacious cabin to provide a powerful and comfortable journey. Available in 7 trim level options - including FR Sport and Xcellence Lux - the Ateca is jam-packed with state-of-the-art technology as standard – enhancing performance, safety, and connectivity.
To drive, the Ateca offers a brisk and smooth ride, manoeuvring well around town, but also possessing the stamina to go the distance. It strikes a good balance between handling and comfortability, taking corners well without leaning too much, and featuring a firm suspension so the bumpiest of roads don't cause any passenger discomfort.
It really is a great mid-sized SUV, especially if you've got a family to accommodate. Spacious, practical, and full of cutting-edge technology, it offers everything a driver wants for a first-class experience.
So, make sure you pop the launch of the New SEAT Ateca into your diary - and while you wait – check out the offers we have on our current SEAT Ateca range by clicking the button below!