Special wheel set for last few Ford Focus RS models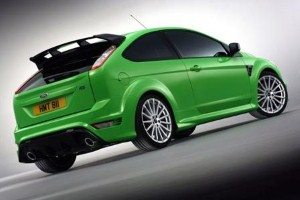 Ford has announced a special new option for its Focus RS vehicle to mark the last of the models being produced.

The RS version of the Ford Focus is nearing the end of production and Ford has said it will add some extra-special wheels to the last models.

Available at a cost of £500, the WRC-style wheels are 19-inch alloys, finished in white.

The model was launched about a year ago and demand has been described by Ford of Britain product manager David Calder as "astounding".

"We expect demand to be high for these last cars and we're giving customers the chance to personalise them with this exclusive option," he commented.

Mr Calder added that demand has been so high partially due to the RS combining high performance with affordability and practicality.

Earlier this year, the forthcoming Ford Focus made its debut at the 2010 North American International Auto Show and is set to start production in Europe later this year.