Striking Hyundai Veloster concept car revealed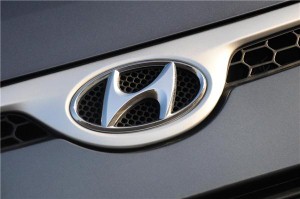 A concept version of the Hyundai Veloster C3 vehicle is now on display at the LA Auto Show, packing a quirky folding canvas roof.

The cool, California-inspired Veloster is sure to gain plenty of attention at the popular US exhibition this week.

At first, the Veloster C3 Roll Top Concept appears to be just a standard vehicle in the range, before its electric folding canvas roof helps to make it a truly unique piece of car manufacturing.

This roof can slide all the way to the back of the car, sitting on top of the special-edition Veloster C3's tailgate when drivers want to let a rush of air enter their vehicle.

Other quirky details of the motor include the fact that it features a downward-folding tailgate and is fitted with mismatched 18-inch alloy wheels.

Commenting on the concept Veloster's future, Chris Chapman, a designer at Hyundai's California studios, said: "It's absolutely feasible to make it, but I'm going to give you the standard response – we're waiting to gauge public reaction committing to anything.

"If it's positive, though, we'll make it."