The Ford Ranger Wins the International Pick-up Award 2020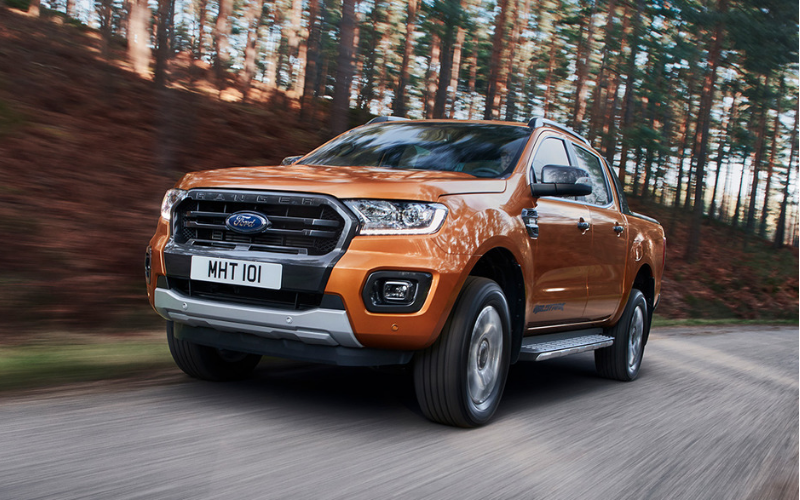 The latest Ford Ranger beat four other nominees for the International Pick-up Award 2020 at a special awards ceremony held in France.
The award was presented during Solutrans 2019, with the Ford Ranger being recognised for its greener driving experience and enhanced safety technology.
Jarlath Sweeney, the Chairman of the International Van of the Year Jury said: "Jury members adjudged the Ranger to be the best all-rounder and noted that it's a best seller too, as the previous version together with this revised model dominate the European marketplace with almost 30% share of the IPUA 1-tonne segment. So the public recognize its merits also! Marks were allocated on each vehicle based on powertrain efficiencies, load volume and capability, driver and passenger comfort and safety aspects, as well as low total cost of operation from a business point of view,"
The Van of the Year Jury consists of 18 members, who vote for the vehicle they believe is most deserving of the International Pick-up Award 2020.
This isn't the first time the Ranger has scooped up this prestigious award, with it first being recognised as International Pick-up of the year back in 2013.
Hans Schep, General Manager of Commercial Vehicles, Ford of Europe stated: "We are delighted that the Ford Ranger has been recognised by the IPUA jury for a second time, which is a testament to the enduring appeal of Europe's favourite Pick-up. With its all-new powertrain and enhanced capability – not to mention the exciting new Raptor model – the Ranger is now moving the game on once again."
It also wasn't the only award the manufacturer was celebrating.
The Ford Hybrid Transit Custom Plug-in Hybrid and Transit Custom EcoBlue Hybrid scooped up the International Van of the Year award.
Jurors praised the Ford Hybrid Transit Custom line-up for not only offering businesses a solution to reducing emissions but for also helping drivers to reduce fuel costs and for the range of electrified powertrains they offer, creating solutions for meeting clean-air targets.
Commenting on the success of both awards, Hans Schep said: "Our new Transit Custom Plug-In Hybrid and EcoBlue Hybrid models are the right vehicles at the right time – helping our customers reduce costs and emissions, and meeting the challenges of operating in today's business environment without sacrificing practicality or payload. And our new Ranger is raising the bar for refinement, technology and productivity in the pick-up segment."
Ford is the first manufacturer to win both awards in the same year, making both of these achievements even more special.