The Vauxhall Combo Cargo is Named 2020 'Best Small Delivery Van'
12/06/2020 09:26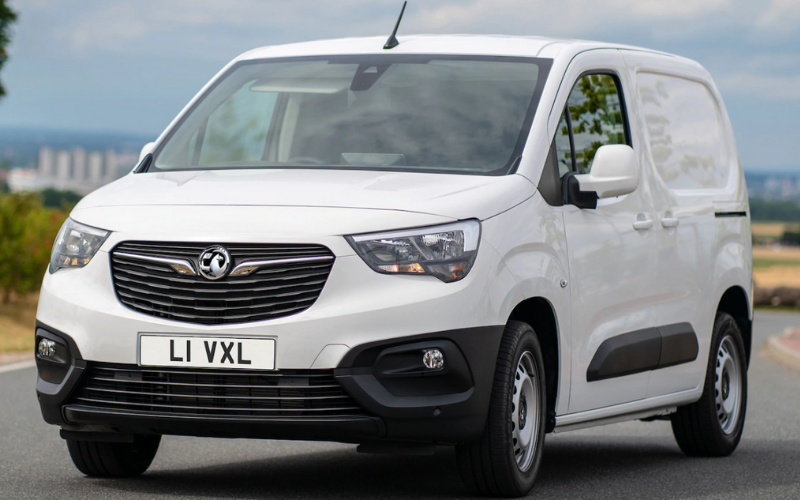 The Vauxhall Combo Cargo is Named 2020 'Best Small Delivery Van'
The Vauxhall Combo Cargo has been named the 'Best Small Delivery Van' at the 2020 Business Vans Awards.
Celebrating its sixth year of running, the Business Vans Awards represent around six million businesses which operate in the small-to-medium van sector. Judged independently, the Awards showcase the world's leading commercial vehicles within the sector and celebrates performance, design and technological advancements.
Commenting on the Vauxhall Combo Cargo, Chris Wright, Managing Editor of Business Vans, said: "Practical, comfortable, economical and packed with all latest driver assistance and connectivity technology, the Vauxhall Combo Cargo is a small van for big business."
The Vauxhall Combo Cargo delivers class-leading performance, improving fuel economy whilst still providing a high payload capacity. With a payload up to 1,002kg, the Combo Cargo offers workers plenty of capacity to fit in everything they need to complete each day's work. For businesses who are looking for a compact, yet efficient van, the Vauxhall Combo Cargo is a great choice. It's small enough to manoeuvre around town but strong enough to carry all the equipment to help drive businesses to success.
Commenting on the success of the Vauxhall Combo Cargo, Richard Hughes, Vauxhall's Light Commercial Vehicle Director, said: "The Vauxhall Combo Cargo continues to impress the sector with its award-winning combination of space, practicality and low running costs. With such a hotly-contested segment, it's fantastic to see the Combo Cargo outperform many of its rivals in these key areas."
It is no surprise that the Vauxhall Combo Cargo drove away with this award and added it to its ever-expanding trophy cabinet. Built for comfort but designed to transport you and your business to new levels of the success, the Combo Cargo is a leading van in the light commercial vehicle sector and is a worthy winner of the 'Best Small Delivery Van' category.