Used car buyers turn out in force for convertibles auction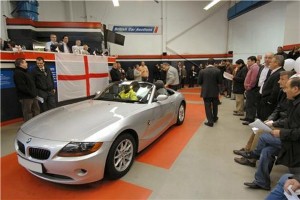 Posted by Craig Salter

The number of convertible fans investing in used cars at a recent auction saw the sales centre generate £4.6 million on one day.

British Car Auctions has said convertible fans turned out in force for the recent sale, which took place at its Blackbushe Auction Centre in the sunshine.

During the event, 400 convertibles were sold to used car buyers, with more than 350 visitors attending the sale.

"Whilst there have been mixed messages on the economy over the last few weeks - and with the general election campaigns in full swing some consumers might be feeling nervous about making bigger financial commitments, this sale seemed to suggest a good level of optimism amongst the trade and private buyers," commented PR manager at BCA Tim Naylor.

Among the vehicles to go under the hammer at the event were Mini Cooper convertibles, an Aston Martin DB9 V12 Volante and a Porsche 911 Carrera S Tiptronic.

The firm recently issued a number of tips for drivers looking to purchase used cars, including to thoroughly check the vehicle and make sure it has all its documentation before parting with any cash.