Vauxhall Astra is Best New Car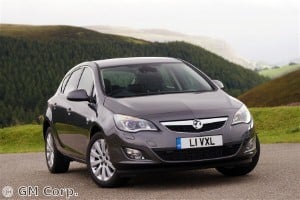 Posted by Sebastian Turkenburg

Vauxhall could see the appeal of its Astra model extend after the vehicle was named Best New Car at a recent awards ceremony.

The Vauxhall Astra took the accolade at the Fleet World Honours held earlier this month in London.

Commenting on the vehicle, chairman of the judges and editor of Fleet World Steve Moody said: "Build quality in the new Astra is very impressive; it's spacious, well-specified for business customers and good to drive, too."

Vauxhall recently revealed the vehicle is number one in the retail market for the year to date, with sales up by more than 50 per cent last month compared with April 2009.

Maurice Howkins, UK fleet sales director for Vauxhall, said the award win gives the firm greater confidence in the car's ability, adding that the vehicle is a cornerstone of the fleet industry.

Other vehicles to take wins at the event included the Ford Focus, which was named Best Fleet Car.