Vauxhall gears up for bowling event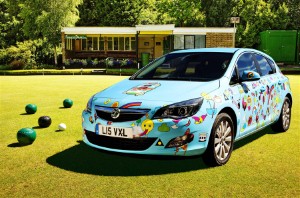 Vauxhall has created a range of bespoke vehicles for the bowling event due to take place on London's Brick Lane on Sunday, August 1st.

The company has committed to reopen its Vauxhall Motors Bowling Club, which originally started life in 1905.

At the event, guests will be able to see some unique designs on new cars while also partaking in a game of bowls.

A new Vauxhall Astra with a paint job completed by illustrator Jamie Cullen will be on show - the illustrator also designed the logo for the bowling event.

However, it is not just new cars that will be on show: the vintage F Type Victor will also be on the green, giving people a chance to see some of Vauxhall's heritage.

Individuals wishing to attend the event will need a ticket, which can be claimed for free from the motor company.

Alongside cars and bowling, the event is also set to feature bands, DJs and dancing.