Vauxhall launches lifetime warranty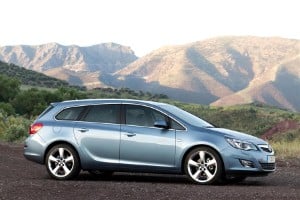 Vauxhall has announced that all of its new cars are now covered by a lifetime warranty.

According to manufacturer, the unprecedented industry move sees Vauxhall drivers fully covered from the day they register their new car.

Launched on August 1st, the scheme sees warranty coverage continue until a vehicle reaches 100,000 miles and is currently open to first-time buyers only.

However, the company plans to roll-out a scheme that also covers second-hand buyers of Vauxhall cars.

Duncan Aldred, managing director of Vauxhall Motors, said: "Great design, engineering excellence and innovative thinking come as standard with every new Vauxhall so a lifetime warranty, with its boost to the customer ownership experience, is a natural extension to the appeal of our products."

The warranty covers powertrain, brakes, steering and electrical equipment.

Owners can maintain the warranty by taking a free annual vehicle inspection at one of the company's retailers.

Meanwhile, the manufacturer recently revealed plans to unveil its GTC Paris concept car at the Paris Motor Show in October, as well as a raft of new vehicles including the new Vauxhall Corsa.