Volvo Begins New Autonomous Car Programme 'Drive Me'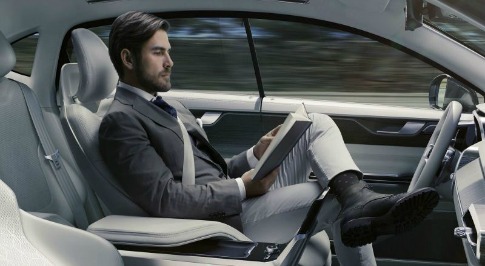 One of the world's most large scale and technically advanced driving experiments has just got under way: Volvo's autonomous car programme, 'Drive Me'.
Drive Me will see the XC90 SUV cruising the streets of various cities around the world, completely driver free. Volvo is developing driverless technology as they believe it will reduce car accidents, free up congested roads, and reduce pollution.
How Drive Me differs from other autonomous car projects, is that Volvo is gathering information and feedback from their customers – the people who would actually be using the cars – rather than simply relying on feedback from Volvo engineers. Leading up to Drive Me technology's commercial introduction in 2021, Drive Me cars will be put through rigorous testing in order to ensure they are completely safe to function on the roads. These tests will take place in cities across the globe, including Gothenburg, London, and several Chinese cities. Once the required tests have been passed, they will be available to the public.