Why Bristol Street Motors Loves the Ford Fiesta ST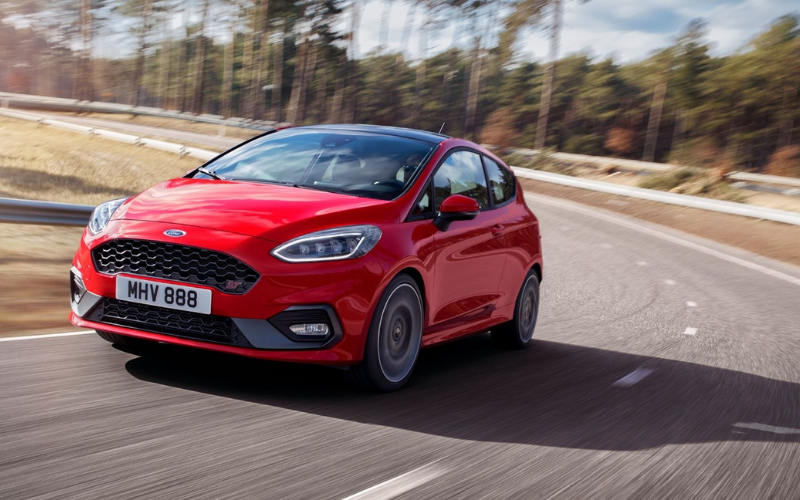 The Fiesta ST not only provides powerful performance and a thrilling drive, but it's more responsive and efficient than ever before.
Stylish, spacious and equipped with state-of-the-art technology, the Fiesta ST has been refined to make each drive an enjoyable one. Whether you're looking for a family car or a run around, you won't be disappointed the Fiesta's outstanding performance!
Impeccable Style
With multiple colours to choose from, you'll have a hard time deciding the perfect colour for you. The sleek exterior bodes LED headlights and whether it's picking the kids up from school or driving on country roads, you'll be travelling in style.
As well as a good looking exterior, the interior of the Fiesta ST does not disappoint. Combining elements of modernity and sophistication, both you and your passengers will travel in utmost comfort with the recaro seats and plenty of head and leg room.
Impressive Technology
Alongside an 8" touchscreen, the ST is equipped with intelligent features and smart technologies in order to assist you in every day driving. From parking and motorway cruising with ease, to lane assist and spotting traffic signs, the Ford Fiesta ST has got you covered.
The Fiesta has been designed to suit you and you can fine tune your driving experience with three Selectable Drive Modes: Normal, Sport and Track. Each setting modifies the performance of engine mapping, throttle position, brake pedal and steering response to alter your overall driving experience.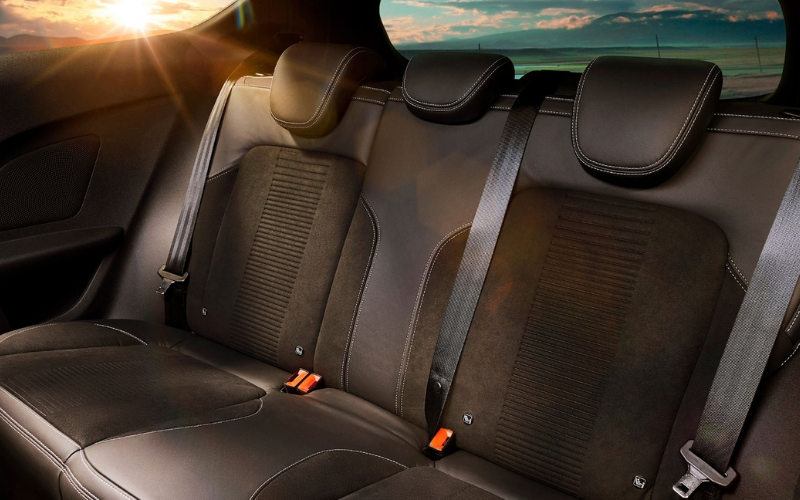 Space, Space, Space!
The Fiesta ST provides you with all the space you need to make every day life just that little bit easier. The spacious cabin delivers plenty of room so that all of its passengers can travel in comfort and with a boot capacity of 292 litres, you can complete your weekly shop with ease and you'll never struggle for luggage space again.
Providing Peace of Mind
When it comes to safety, the new ST incorporates a variety of advanced technologies that have been designed to protect yourself, your passengers and your vehicle in the event of a potential accident.
The Electronic Stability Control allows you to stay in control regardless of the conditions. Monitoring the progress of your ST, it senses when the vehicle is losing grip and automatically applies a braking pulse to individual wheels, stabilising the vehicle.
The Ford Fiesta ST puts your safety first as it is equipped with airbags from all angles, as well as front and rear seatbelt pre-tensioners and load limiters.
These are just a few of the reasons why the Ford Fiesta ST makes a great choice of car but there are many more!
Why not take a look at the extensive range of Fiesta ST models we have available on our website?