Contact Us
Address
Derby Road, Ilkeston, DE7 5FH
Opening Times
| | |
| --- | --- |
| {{day.openDay}} | {{day.openTimes}} |
Our Services
Parts
Service Plan
MOT
Service
Finance
Meet the Team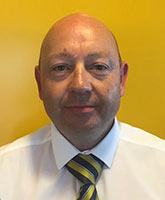 Matt Reilly
General Manager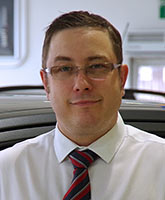 Mark Boot
Service Manager
Colin Mundell
CMA Parts Manager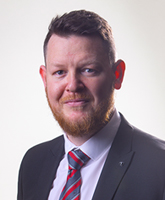 James Ashley
New & Used Car Sales Manager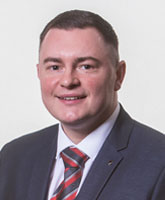 Nikita Tolmachev
Business Manager (New & Used)
What our customers are saying at

Nissan Ilkeston
Everything went so smoothly, without Bristol Steet Motors Nissan Ilkeston it could have been a crisis but instead was a pleasure.
Mr P Golds
Nissan Ilkeston
Thank you for your outstanding service. I saw the car I wanted and within a week it was on my drive. Everything explained and sorted quickly and efficiently. Thank you for all your help.
T Sheppard
Nissan Ilkeston
The customer service we received from the team at Nissan Ilkeston was fantastic.all the other salesmen were polite, attentive and seemed happy in their work. We chose our car on 2nd May with a 30th May collection date. We were given weekly to update us on the current status. Nothing was too much trouble. When we arrived on the 30th May to take ownership of the car, we were absolutely speechless to find it in the showroom, with a big red silky Nissan cover over it with barriers around it for protection! The car we chose was a Nissan Note, not the highest spec or the most expensive car in the Nissan range, but that didn't seem to matter to Nissan Ilkeston. We were made to feel very special indeed which was wonderful as it's the first new car, we've ever brought. A massive 10/10 for Nissan Ilkeston. We'll definitely be back and we have no hesitations of recommending the dealership to our friends and colleagues. Thumbs up Ilkeston.
gallagher
Nissan Ilkeston
Welcoming, good service and very helpful staff. Thanks Bristol Street Motors.
W Stevenson
Nissan Ilkeston
I would like to thank Andrew for all his help and excellent assistance that he has given me, Bristol Street Motors Nissan Ilkeston is a pleasure to deal with.
Dr Todd
Nissan Ilkeston
Looking for a Nissan dealer?
Are you looking for a Nissan in Ilkeston, Nottingham, Derby, Belper, Ripley, Kimberley, Eastwood, Nutall or Beeston? Want a dealership that has a complete package of services, including MOT, service plan, spare parts and aftersales? Then get yourself down to Nissan Ilkeston. A Bristol Street Motors dealership, Nissan Ilkeston has all the newest Nissan models, including the Note, Juke, Qashqai, Leaf, Micra, and many more. We also have a massive array of used Nissan models, with a regularly rotated stock of models in a variety of body styles, colours, trims and technical specifications. Plus, with our flexible financial solutions, you'll be able to drive away with the car you want, whatever your budget
As well as being a dealership of new and used Nissans, we also have the facilities needed to offer top quality Nissan servicing. Our mechanics are specially trained to use the newest technology on hand, so if you leave your Nissan with us for an MOT or servicing, you'll be certain it's in the best hands possible. If you're uncertain of any of the services we offer, our mechanics will be able to talk you through them in a helpful and well informed manner
We're proud of the quality of customer service we offer here at Nissan Ilkeston, and we're always happy to answer any questions you might have about the range of cars we have. Our staff are well informed, attentive, and friendly, and will always strive to make sure you leave our dealership satisfied. So if you're looking for a new Nissan, used Nissan, or Nissan servicing in Ilkeston, don't hesitate to pay our dealership a visit. You can find us on Derby Road, easily accessible from the M1. Alternatively, feel free to give us a call, or you can always order an MOT online. We hope to help you find the car for you soon.