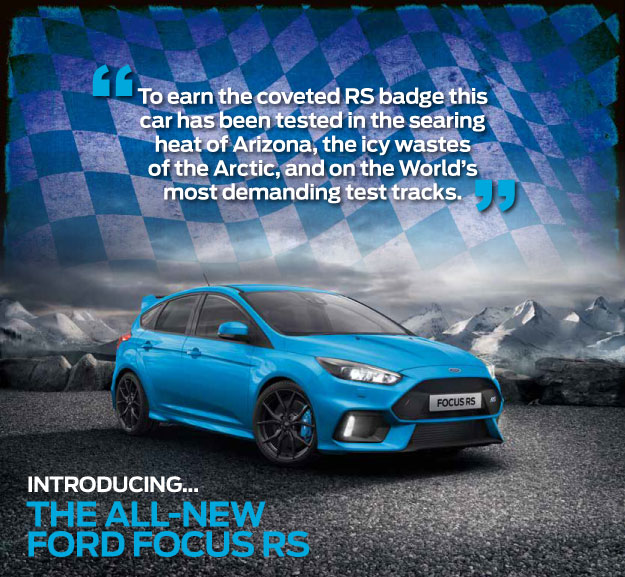 Maximum cornering control
Ford Performance all-wheel-drive (AWD) with Dynamic Torque Vectoring Control delivers over 1 g of lateral acceleration, plus exceptional grip and ultra-precise handling when you're powering through corners.
The system employs twin electronically controlled clutch packs to help balance engine torque between the rear wheels to suit the road surface and driving conditions. And this intelligent technology also enables you to enjoy controlled oversteer drifts on track days.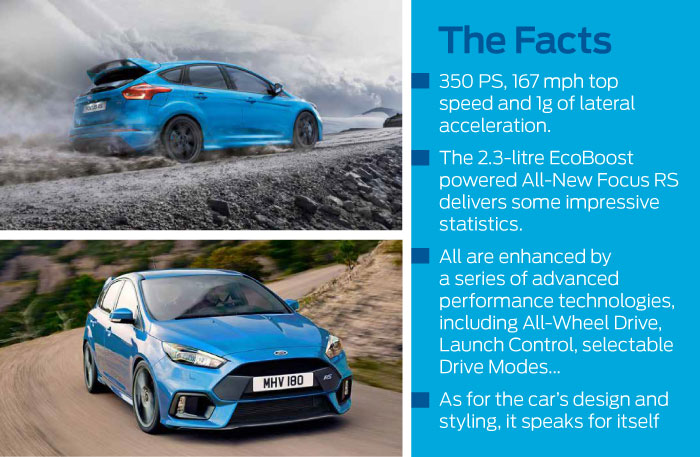 Advanced 2.3-litre EcoBoost Engine Technology
The 2.3-litre EcoBoost engine's revolutionary technology incorporates direct fuel injection, twin independent variable camshaft timing and a twin-scroll turbocharger.
Tuned and calibrated specifically for the All-New Focus RS, the result is: maximum power of 350 PS and maximum torque of 440 Nm (470 Nm overboost).
Excellent low-end responsiveness is matched by powerful mid-range pull. And the free-revving top-end is set to a maximum limit of 6,800 rpm.
This unique opportunity is set against a backdrop of trackday performance and our range will include the Fiesta ST, Focus ST and Mustang. Experience this high octane thrill, talk to our specialists,drive the simulators and enjoy the refreshments.
Contact our event organiser on 0121 666 6000 and confirm your appointment.
We look forward to seeing you at this unique event
Join us on Saturday 9th January 2016 9.00am - 5.00pm
Make An Enquiry About This Ford Event at Bristol Street Motors
Your Details