A Guide to All-Electric Cars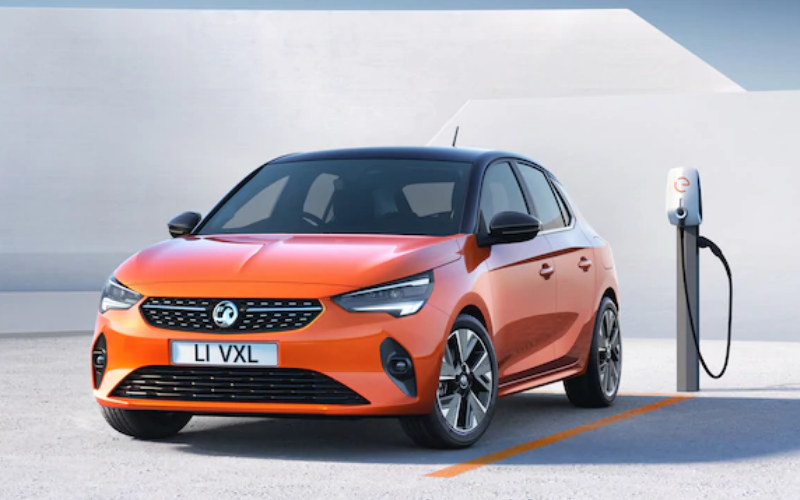 Electric vehicles are becoming more and more popular with UK drivers, with new models hitting the market every year.
Due to increased popularity, manufacturers have been working on developing the design and range of electric vehicles, to make them a practical choice for every type of driver.
But what exactly is an electric vehicle and why are they a good choice?
In this guide, we will cover everything you need to know about electric cars and we will also show you some of the best EVs on the market today, including the Renault Zoe and Nissan Leaf.
Read on to find out more.
What is an all-electric car?
An all-electric car is powered by electric, rather than fuel, featuring an electric motor instead of a fuel tank. Instead of filling them up with petrol or diesel, electric cars are plugged into a charging station to recharge. They release zero emissions on every journey, benefitting the environment and your wallet!
What are the benefits of an electric car?
Not only are electric vehicles beneficial to the environment, but they are also beneficial to your wallet!
Charging your vehicle is cheaper than filling up with fuel, and you'll also save on road tax. In some places, they have prioritised parking in city centres, and in some cases, parking is free for those who drive an EV.
The overall driving experience of an electric car is also easier and smoother. It drives like an automatic, so there are no gears to worry about, and the removal of the fuel engine means it is a lot quieter when you're driving.
Which all-electric car should I buy?
This all depends on your preferences. Which manufacturer are you looking for? Are you wanting a new or used electric car? How much do you want to spend?
There's a lot to think about before making your decision. The electric car market is continually growing and there are models from a whole range of car manufacturers with different specifications, designs and range abilities to consider, to ensure you're choosing the right one for your lifestyle.
To make it easier for you, we've listed below a few of the best options on the market to help you decide.
Let's take a look.
Nissan Leaf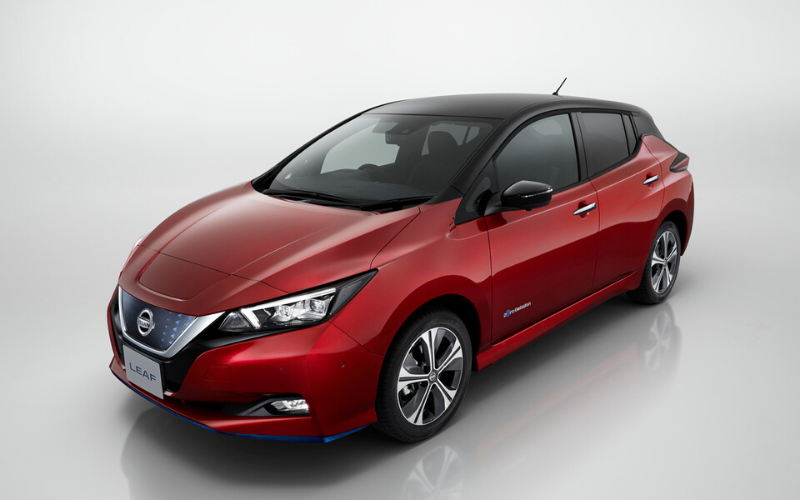 The Nissan Leaf has been a big hit since it hit the UK market and has been a popular choice for first time EV drivers ever since.
It delivers an impressive range of up to 239 miles (dependent on which model you go for) and is a great EV for any lifestyle.
Find out more about why the Leaf is a great car for any lifestyle, here.
Vauxhall Corsa-e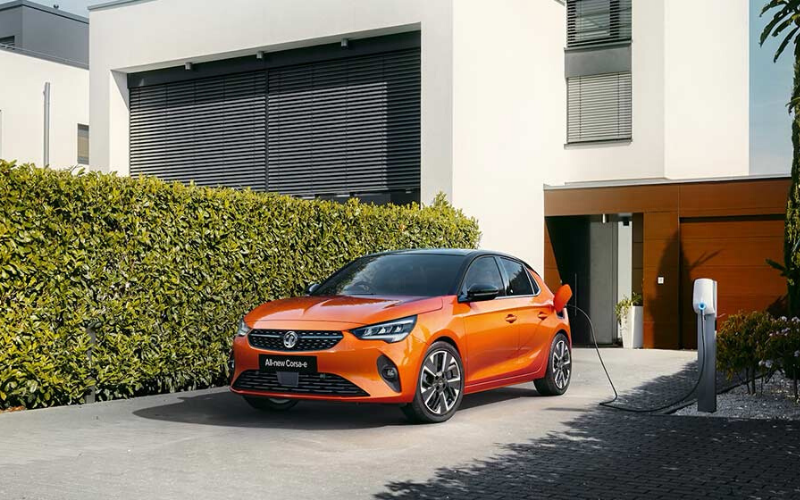 The great thing about the Corsa-e is that you can enjoy the most popular Vauxhall model, without releasing any emissions!
It's bigger and bolder, and is jam-packed with fantastic tech features to keep you entertained and connected.
With a range of up to 205 miles, the Corsa-e is designed for everyday journeys and it's a great EV to consider.
Ford Mustang Mach-E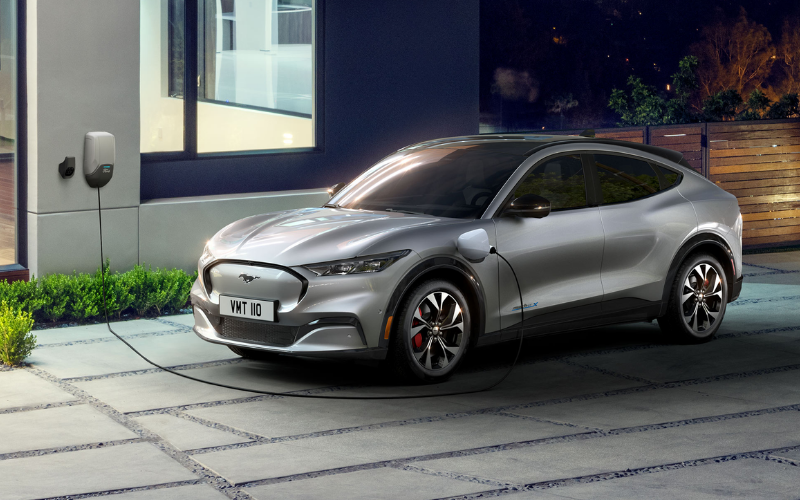 It's the new breed of Mustang, and it is powerful, rebellious and untamed.
With an impressive range of up to 370 miles, the Mustang Mach-E is 100% electric, 100% SUV and 100% soul-stirring.
Available to order, the Mustang Mach-E will be rolling into dealerships in Summer 2021.
Watch the Mustang Mach-E Video Tour
Audi E-Tron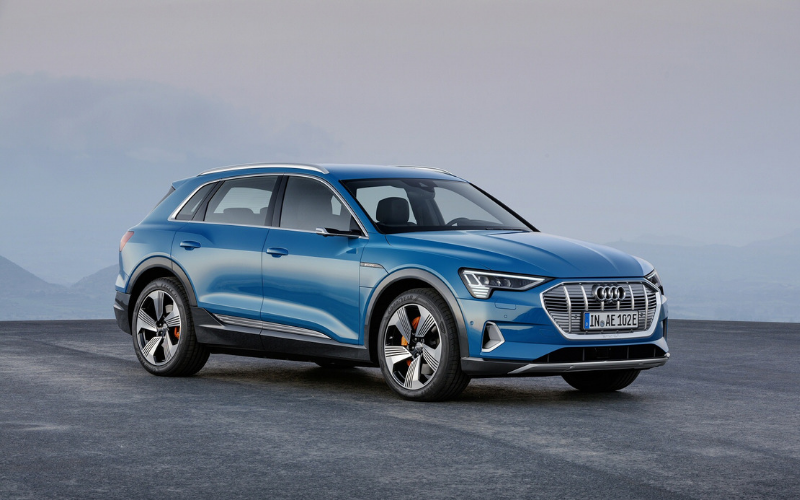 If you're looking for luxury, the Audi E-Tron is a great EV to consider. With cameras instead of wing mirrors and delivering a range of up to 204 miles, the E-Tron is a leader of innovation and provides a practical, comfortable and stylish solution to green travelling.
Renault Zoe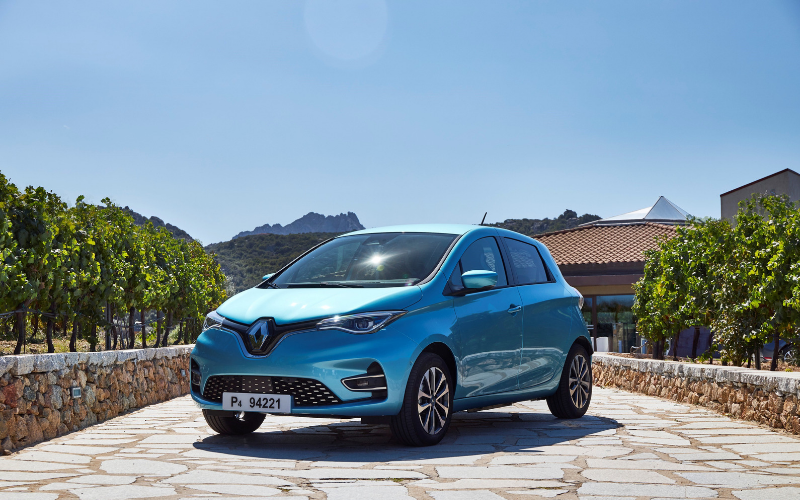 Like the leaf, the Zoe has been a firm favourite with many EV drivers since its release.
It delivers a range of up to 245 miles and, although it's a compact city car, the boot space is super impressive, coming in at a whopping 338 litres.
Want to learn more about our e-motors?
For more information on electric and hybrid vehicles, visit our EV hub page and make sure to keep checking our newsroom for all the latest automotive news!
At Bristol Street Motors, we're always here to help, so if you want to chat to a member of the team, you can either give us a call, visit us online, or pop down to your local dealership today!