Euro NCAP Names The All-New Renault Clio As The Safest Supermini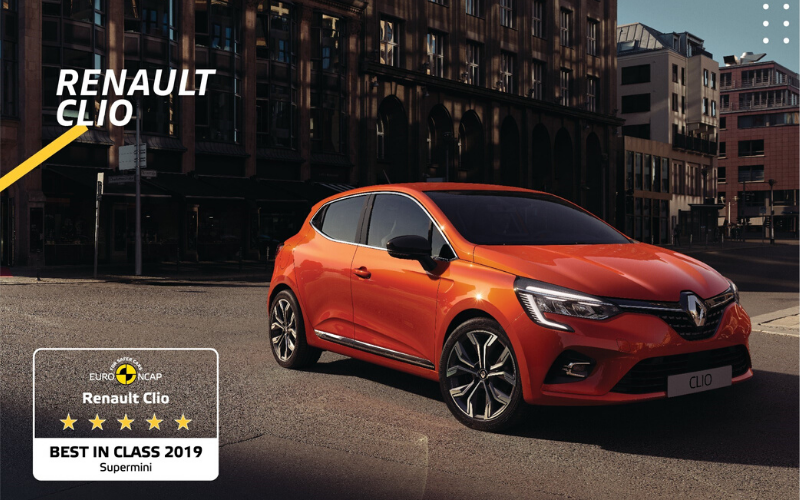 Out of all of the cars Euro NCAP tested in 2019, the all-new Renault Clio has been named the 'Best in Class' when it comes to safety.
Tested in 2019, the Renault Clio received the highest score after an exceptional performance in the safety tests.
The Clio was noted to provide support for all occupants due to the improved body and seat structures, as well as amendments to the seatbelts. Head protection for the passengers situated in the back was also enhanced if collision to the side of the vehicle was to occur.
Renault was also praised for enabling all types of child seats to be fitted safely and securely in the front and rear seat of the all-new Clio.
Other features that come as standard in the all-new Renault Clio include:
- 6 Airbags
- ABS with Emergency Brake System
- Cruise Control
- Seatbelt Unlock Alert
- LED Front Headlamps
- Emergency Call
- Automatic High/Low Beam
- Day/Night Interior Mirror
- Distance Warning
- Camera and Radar System

All of these contributed to the Clio being the safest supermini of 2019.
This announcement reinforces Renault's expertise in safety for all. With it's new and improved design and high-quality tech features, the new Clio offers the best in safety!