Bank holiday tyre safety a priority for used car drivers?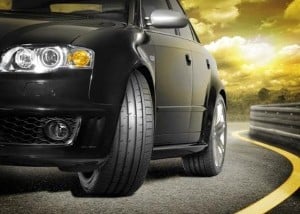 Posted by Sebastian Turkenburg

Before heading out this bank holiday weekend, drivers are being urged to make sure their tyres are safe.

Used car drivers may have let routine safety checks slip over the years but to ensure they stay on the right side of the law, carrying out quick exams could be a wise move.

Tyre dealer Micheldever Tyres Services recently revealed that more than 30 per cent of the vehicles it deals with in Hampshire have at least one illegal tyre, marking a rise of 19 per cent on last year's figure.

Meanwhile, it was also found that 80 per cent of cars have badly worn tyres, which could mean used car drivers are putting their safety at risk.

"The reality is that delaying the replacement of badly worn tyres is a false economy that places drivers, their passengers and other road users at serious risk," warned the firm's chief executive Paul Fox.

Vehicle manufacturer Ford advises motorists to carry out routine checks on their tyres to help prevent accidents and falling foul of the law.