Chevrolet to release five-door Cruze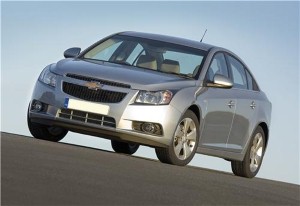 Chevrolet has added a new version of its popular Cruze model to its catalogue.

Further bolstering the successful range, the manufacturer has released details of a five-door Chevrolet Cruze, offering an alternative hatchback body style, 400-litre boot space and fine-tuned chassis design.

The company reports that 2010 has already seen the compact saloon Cruze top the sales charts in a number of European countries, as well as proving popular in Russia, Asia and South America.

It was also named Autobest Car of 2010.

But the new Chevrolet Cruze is a different beast, featuring a new body-frame integral system, taut driver controls and 60/40 split rear seating.

The new model will be unveiled at the Paris Motor Show on September 30th and is expected to go on sale across Europe in mid-2011.

Wayne Brannon, president and managing director of Chevrolet Europe, said: "Cruze is turning out to be a real success story.

"We are selling it in 70 countries around the world and it has recently surpassed the Aveo as our top selling passenger car nameplate globally."

The original Chevrolet Cruze S is priced from £13,395 on the road and boasts a best-in-class five-star Euro NCAP safety rating.