Citroen bags two industry awards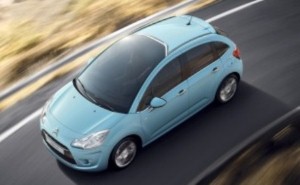 Citroen has won two awards at the Car Dealer Ewards 2010.

The company was given the Car Manufacturer Website of the Year accolade, while it also bagged Special Achievement of the Year for its Wash Me If You Can advertising campaign.

Launched to promote the new Citroen C3, the campaign is supported by a video microsite which enables visitors to choose between five characters - Diva Brown, Jose Taco, Tania Bing, Chick'n, the Master.

The fictional figures then wash the car in their own unique style.

Commenting on the two awards, Car Dealer magazine editor James Baggot said the competition was "ferocious".

Mr Baggot add that Citroen won Car Manufacturer Website of the Year thanks to its "different approach" to promoting its cars, while the Wash Me If You Can campaign was praised by judges for its high-production values, entertainment and the amount of time it kept visitors interested.

Last month, Citroen announced the release of the C3 Picasso Blackcherry, a limited edition car based on the VTR+ model.