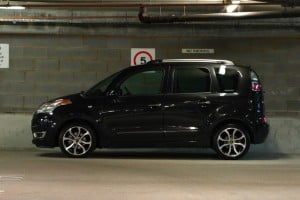 Posted by Louise Clark

The Citroen C3 Picasso is an "astonishingly good car", it has been noted by one reviewer.

According to an article published on Honest John, the C3 Picasso offers stunning practicality due to its highly foldable seat configuration and spacious interior.

Well suited to motorists of all heights, the car offers ride quality that is "of the magic carpet variety" due to soft suspension and fantastic handling, the writer commented.

"It's almost as if the wheels spring out on arms to push all the tyres down and keep them gripping. This is the sort of behaviour that experience tells me would make the car very good in the wet," the reviewer argued.

Visibility is also high, while a 500-litre boot might appeal to families looking to pack for their holidays.

In summary, the journalist said that the Citroen C3 Picasso offers something to suit all tastes and needs, while some motorists could be reassured that it sits in a sensible tax bracket.

Meanwhile, a review written in the Daily Telegraph in 2009 said that motorists could well fall in love with the model before they even get behind the wheel.