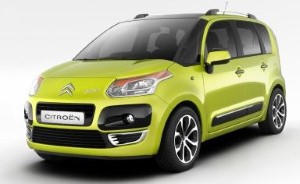 The Citroen C3 is "astonishingly good", according to a write-up by one reviewer.

Writing for Honest John, the car tester noted the model's practicality after a showcase of its spacious interior at the Paris Motor Show, but went on to praise a number of its other features following a road test.

The review observes that the C3 traverses most road surfaces in an "extraordinarily sure-footed manner", while also comparing its ride comfort to that of a "magic carpet".

According to the writer, the Citroen C3 is "absolutely brilliant on the speed-restricted, pot-holed and hump-infested crumbling tarmac that pass for roads in the UK these days.

"Something to suit everyone - in a single car," they added.

Other attributes praised by Honest John include responsive steering, long-travel suspension and good cornering.

Meanwhile, a similarly positive review published by Fifth Gear told motorists that the Citroen C3 is now a serious contender in the small family car market in the UK.