Citroen models now exempt from congestion charge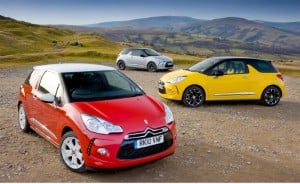 Two popular Citroen models can enter the London congestion charge zone for free from today (January 4th).

According to the manufacturer, the Citroen DS3 DStyle 99g and Citroen C3 Airdream+ are eligible for the government's Greener Vehicle 100% Discount.

The new guidelines state that cars emitting 100g/km of CO2 or less which comply with the Euro 5 standard for air quality are no longer required to pay the congestion charge.

Motorists in London in search of a new model might consider the DS3 or the C3 due to the discount.

Linda Jackson, Citroen UK managing director, said the news highlights the importance of opting for greener alternatives.

"The two Citroen models now exempt from the congestion charge demonstrate that a greener choice does not mean compromising on style, comfort or driving pleasure," Ms Jackson noted.

Both cars have a combined cycle fuel economy of 74.3mpg and also qualify for free road tax.

The Citroen DS3 was named Small Car of the Year at both the Top Gear and Fifth Gear Awards 2010.